Lake Wylie Pharmacy was established January 2012. It is locally owned and operated. We can provide all of your prescription needs, and may special order other equipment you may need.
Lake Wylie Pharmacy values its neighbors, and looks forward to serving you and your family!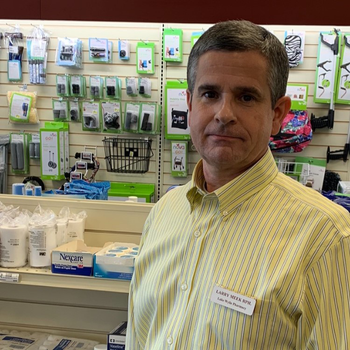 Larry Meek, RPh., Pharmacist In-Charge
Larry is a graduate of Clover High School and has been practicing pharmacy since 1987. He came to Lake Wylie in 1990 after graduating from the University of South Carolina. Larry opened Lake Wylie Pharmacy in 2012.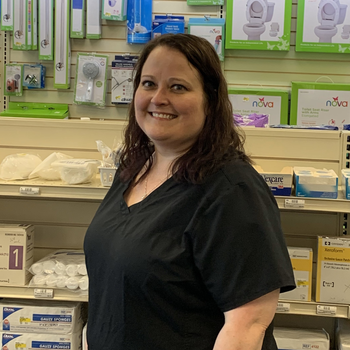 Tina Eaker, Pharmacy Technician
Tina has been a Certified Pharmacy Technician since 2001. She has a degree in English and enjoys 80s music and watching cat videos!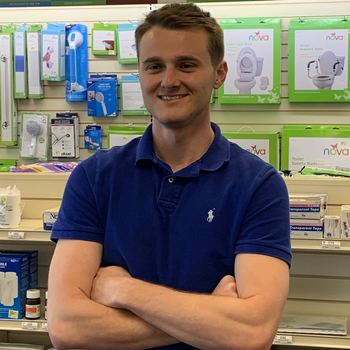 Reagan Eaker, Pharmacy Clerk & Delivery Driver
Reagan is a delivery driver, pharmacy clerk, and jack of all trades! He's the one you see driving all around Lake Wylie every day. When not working, you can find him on the basketball court or showing open houses on the weekends.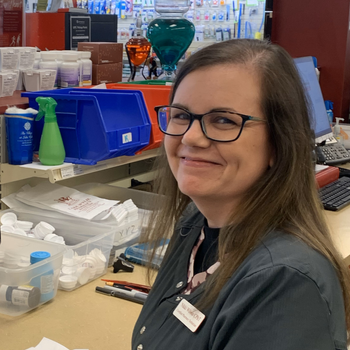 Nikki Wilson, Pharmacy Technician
Nikki has been a Certified Pharmacy Technician since 2004. She enjoys spending time with her family and diamond painting.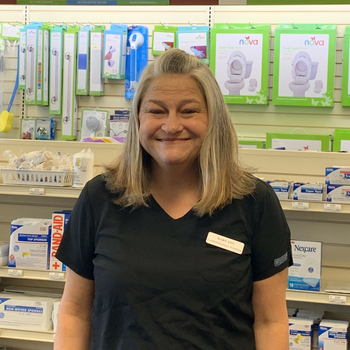 Mary Ann Ellis, Pharmacy Technician
Mary Ann has been a pharmacy technician since 2001. Mary Ann loves anything outdoors and keeps us entertained with her beautiful singing voice!